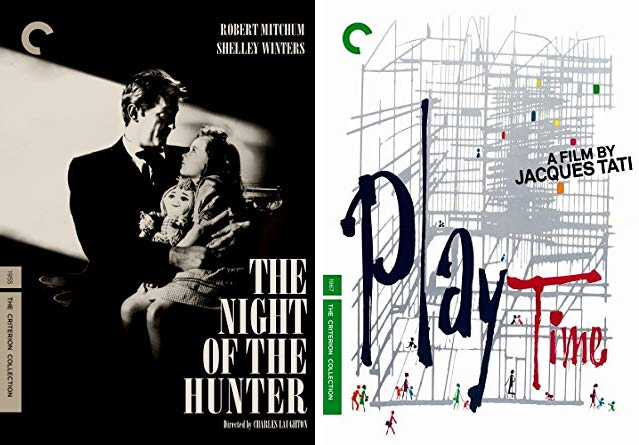 1. Teil – Challenge: "Ein Film, der dich visuell beeindruckt hat"
Es gibt etwas zu sehen! Für die Challenge "Ein Film, der dich visuell beeindruckt hat" haben wir zwei der schönsten Filme ausgesucht, die wir kennen. Den Anfang macht Charles Laughtons Thriller The Night of the Hunter (1955), der ein unverwechselbares Bild an das nächste reiht und uns mit seiner sphärischen Optik einen kalten Schauer über den Rücken jagt. Danach begegnen wir in Jacques Tatis Playtime (1967) den wimmelbildartigen Gefängnissen aus Beton und Glas, die der moderne Mensch für sich selbst schafft.
2. Teil – Top 5: Filmsets
Anschließend an Playtime, für dessen Dreh eine eigene Stadt konstruiert wurde, präsentieren wir im zweiten Teil unsere Top 5 der besten Filmsets. Von gewaltigen Kulissen bis zu ausgeklügelte Miniaturen besprechen wir all diejenigen handgemachten Aufbauten, die uns in der Filmgeschichte am meisten beeindruckt haben.
Veröffentlicht am 24.09.2018
AT025: Augenweiden und Aufbauten